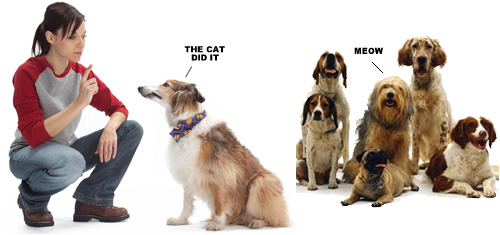 Our lovable pets occasionally have accidents. When these problems are not addressed quickly, you can end up with some unpleasant odors that are very difficult to remove. That's when you need an odor removal expert. We have the know-how and professional products to remove stubborn odor problems at their source and will recommend different options depending on the severity of the damage.
At Clean Impressions we take specific steps in eliminating these problems, and helping pet owners to care for their pets while living in a clean and sanitary environment. The cleaning process we follow yields the best results possible:
Identify the carpet area which needs immediate cleaning  and then pre-treat to break the bonding and ensure that urine can be extracted.
Treat the contaminated areas with with enzymes that attack the urine at the molecular level, which results in its elimination.
Clean the carpet, producing the best results in permanent odor and stain removal in the affected area.
Choosing the right carpet cleaning system is extremely important for meeting your personal needs. Choosing a company that cares is important as well. Clean Impressions uses carpet cleaning products to achieve the highest level of clean, preserving the life of your carpet.